Mark, who has been performing since the age of six, had little trouble finding material to use while in the studio. He was able to draw upon years of experience performing with his band in high school, and even from his years as worship leader at Woodridge Church in Medina, MN. From a very early age, Mark's faith has been the driving force in his life. That inspiration is always evident in his music.
Something That Lasts is simply the latest project in a growing discography for the young artist. Mark appeared on the Unsung Heroes compilation, and subsequent tour, of the best Christian artists in the Midwest. Mark was also featured on The Heartbeat of Christmas, aimed to raise money for Caring and Sharing Hands. In December of 2002, the album was featured on The Billy Graham Evangelistic Association's Decision Today.
Prior to his independent release in 2002, Mark spent several years performing, touring, and recording with his band, Audience of One. It was there where he had the fortune of performing in venues such as the Metrodome, the Mall of America, Minnesota State Fair, The Sonshine Music Festival, as well as many churches, clubs, camps and retreats. It was during this time that Mark began to hone his songwriting skills, prior to branching out on his own.
Shortly after the group disbanded, Mark faced a crossroads in his life. Then, as Mark describes, "God put a new desire in my heart, one I never would have dreamed in a million years: a desire to record some of the material I had been writing." At that moment, Mark turned his energies to producing his independent project, Here I Am, completed in June of 2002.
Soon after, Mark spent time with longtime friend Matt McPherson to discuss his music, his faith and his future. Inspired by Mark's talent and conviction, Matt helped coordinate the production of this 3-song demo, recorded in Nashville.
Mark Alan Schoolmeesters is fully aware and thankful to God for how blessed he is and the opportunities that continue to shine his way. From his humble beginnings to opening for national acts including John Ruben, Sonicflood, LaRue, Petra and many more, Mark continues to stay grounded, placing his fate, first and foremost, in the hands of God. "I don't know what God has in store for me in the future, but I know one thing is for sure – with God in control, it is going to be one heck of a ride!"
Mp3 Downloads: iTunes | Amazon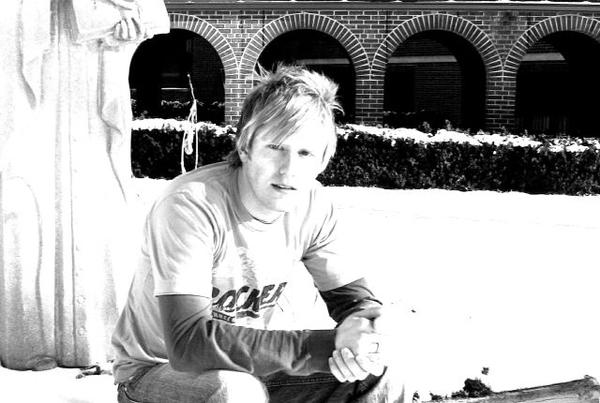 Discography
Find more Inspirational Music