Mark Baldwin is an in demand studio musician and producer, solidly established in the ever-changing Nashville music scene.
Mark grew up in Japan, the son of Presbyterian missionaries. After living in Boston and earning a degree from Berklee College of Music, Mark got married and moved to Nashville in 1982. He promptly was hired as the guitar player and background singer for Amy Grant's Age to Age tour. After subsequent tours with other artist, and three-year star songwriter positions at both Lorenz Creative Services and Word, Inc., Mark pursued work in the competitive Nashville studio world.
Credits include recordings and/or performances with CeCe Winans, Whitney Houston, James Ingram, Michael W. Smith, Amy Grant, Kirk Franklin, FFH, Yolanda Adams, Take Six, Twila Paris, Charlie Peacock, Point of Grace, Steven Curtis Chapman, Four Him, First Call, Steve Green, Carman, and Wayne Watson. He's also recorded regularly with CNN-TBS. In February, 2002, Mark was asked to be part of Michael Omartian's band, playing with numerous Christian artists for a special televised Gospel Music Association Concert at the White House for President and Mrs. Bush.
Mark's most recent production credits include artists Kathy Troccoli ('Love Has A Name'), Bryan Duncan ('Joyride'), and Helen Baylor ('My Everything').
Mark has composed, recorded, and produced several instrumental and vocal projects on Unison, Word, Brentwood, and Benson, including 'New Every Morning' (Benson), 'Mark Baldwin-The Calling' (Word), Three Brentwood Jazz Quartet recordings 'Love Knows,' 'Secret Signature,' and 'Living in the Here and Now' (Brentwood Music), and 'A Passion Remembered,' 'Midnight Mood,' 'Breakfast In Bed,' 'Christmas Blues,' 'Between the Lines,' 'Hip No Sis,' and 'Guitar Winterlude' (all unison, a division of Word Entertainment). He has also produced several projects for Discovery House Music.
Honors include: Dove Award Nomination, Song of the Year – 'My Soul Desire,' recorded by Deniece Williams, written by Mark Baldwin and Russ Hollingsworth / Dove Award Nomination, Instrumental Album of the Year – 'Love Knows' and 'Living In the Here and Now,' recorded by The Brentwood Jazz Quartet, written by Mark Baldwin / Nashville Music Award Nomination, Instrumental Album – 'Guitar Winterlude,' written and produced by Mark Baldwin.
Mp3 Downloads: iTunes | Amazon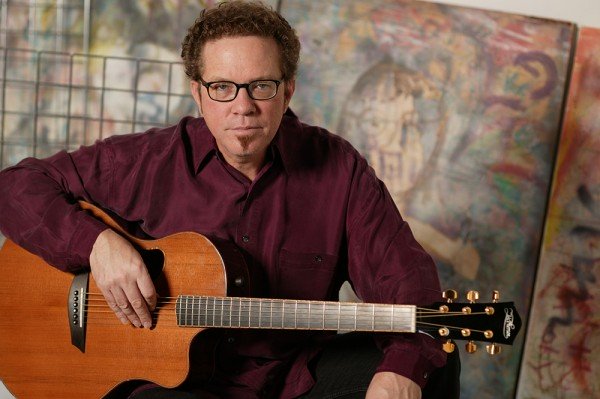 Discography
Find more Instrumental Guitar Music